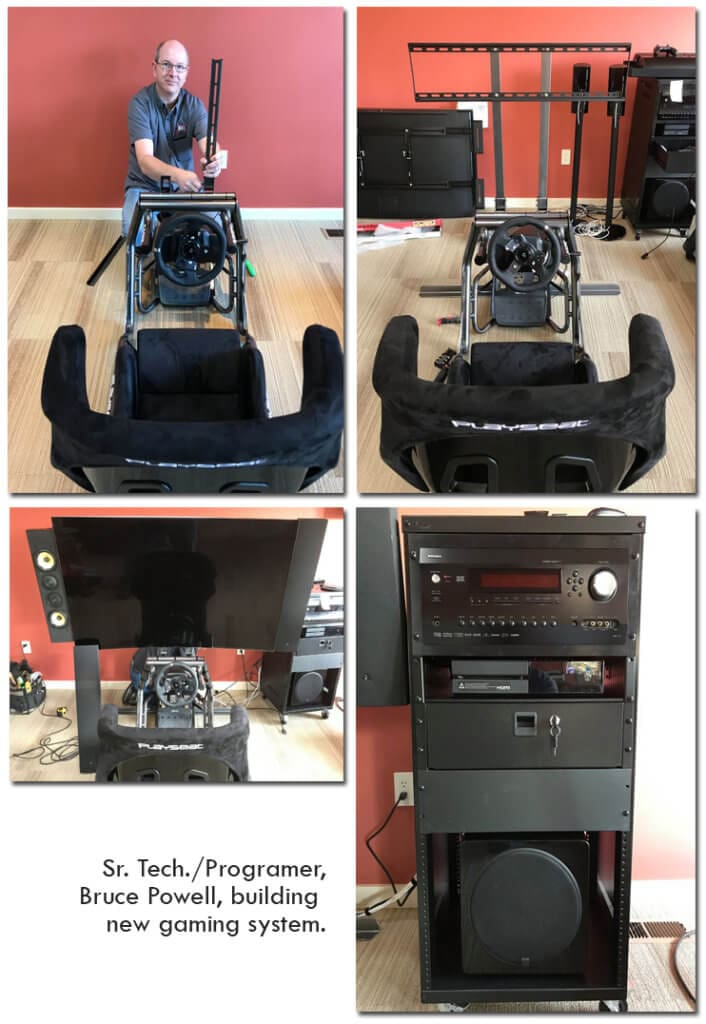 AEI customer's request was – "To make it louder, faster and in your face!" We figured, we've got this.
Bruce Powell, AEI's Sr. Technician and Programmer, went to work.
We started by taking the standard Play-seat assembly and re-fabricated the monitor mounts that came from factory for the 40″ LED TV and we fabricated a cross member support to stabilize the new 65″ curved LED TV and LCR speakers.
Rear Surround speakers placed behind drivers seat. All components consolidated within equipment rack for ease of use and extra storage for miscellaneous devices, games, racing gloves and racing shoes.
The end result….a gaming station that rocks and one very happy client!
Technology Makes It Possible.
AEI Makes It Simple!