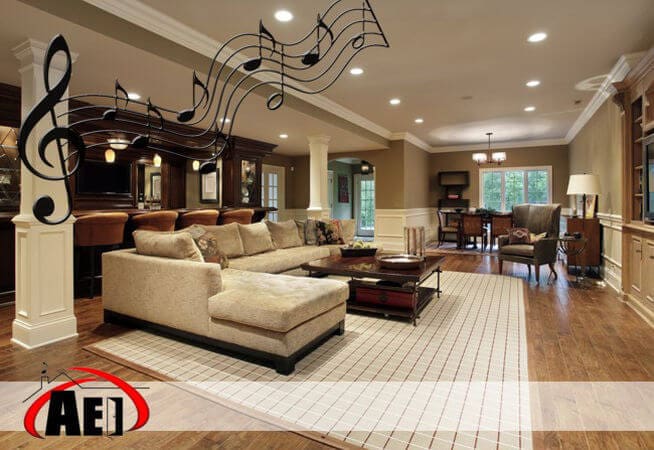 Sometimes the most pleasure comes from what you hear not what you see. With distributed audio, you can hear music wherever you are in your home, all controlled by the touch of a button.
Listen to soft background music, crank up the volume for a summer BBQ or distribute your favorite satellite music program to every room. It is more than just a great sound. It's a lifestyle.
With a multi-source distributed audio system, you can access your favorite Internet music in the Kitchen, audio from your TV in the Exercise room, personal MP3 collection in the Library and listen to talk radio in the Craft room.
All these audio sources can be individually controlled by your iPad / iPhone or locally mounted easy to use keypads with individual volume controls to enhance the listening experience.
Distributed Video
With a Distributed Video system, you can watch your Cable TV Box, Satellite Receiver, DVD player, Streaming Device (AppleTV, Roku) or Home Surveillance cameras on any TV simultaneously in every room of your home. The centralized components can either be hidden away in a closet, or if you prefer, mounted in an impressive rack system in your media room
Easily control the system through handheld remotes or wall-mounted control panels. The only components needed in each viewing area are TV screens and speakers. Whatever your needs, an ideal system can be custom designed for you.