If you want to create a luxury aesthetic and feel to your home, the Lutron Lighting Control system is an investment you should highly consider. It simply cannot be overstated how finely tuned lighting, combined with natural lighting controlled by powered draperies can make a home feel warm and inviting.
The ability to control in-house lighting, combined with motorized drapery control for natural lighting, gives you, the homeowner, the amazing ability to turn your home into a place you'll always look forward to spending time. You'll be able to create the perfect mood for all the right occasions!
Let's take a look at 3 creative ways for you to use your Lutron Lighting system as installed by Accurate Electronic Interiors, Inc.
Set the Proper Mood for Every Period of the Day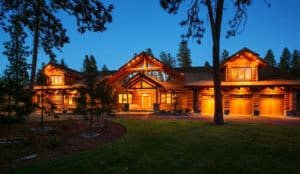 Can we all agree there is a special "feel" to every time of the day? We think so. For example, nobody would doubt that prepping and cooking food in the kitchen for breakfast or supper requires a substantial amount of light on the countertops and tables.
But when supper is all wrapped up, evening sets in, and everyone is ready to settle into the family room for relaxation, the harsh kitchen lighting is no longer needed. Softer, gentler lighting is needed for the kitchen, and perhaps the blinds need shut.
Lutron Lighting allows you to get extremely creative in the ways you can manage lighting in your home. Make sure you customize your lighting to match the mood of the day.
Emphasize Your Favorite Decor or Wall Coverings
Do you have a special set of photos, a painting, or maybe even a mural that you wish to highlight on your wall? You can use accent lighting to emphasize your favorite decor while drowning out the remainder of the wall.
You can also kick the creativity up a notch with Ketra bulbs by changing the colors. Imagine the flair of having only red or blue light shining on an abstract art piece on your wall. It will make the other colors of the artwork pop.
Lutron Lighting Control & Ketra Colored Bulbs to Transform Entire Rooms
As mentioned above, Ketra's colored bulbs, combined with Lutron Lighting can dramatically transform the feel of any room.
Imagine your kitchen and dining room turning into a cocktail lounge with soft purplish/blue lighting. If you are big on entertaining in your home, this is a way to set your house apart from the rest. Combine the lighting with some soft jazz, or even classical music, depending on your tastes, and all your friends will look forward to mingling and enjoying themselves in your home.
Don't Forget Commercial Spaces
Giving portions of a room that cocktail lounge atmosphere can also be great for commercial locations. For you business owners or executives that want to spruce up your office environment, Lutron Lighting, combined with Ketra bulbs can create an ambiance that will ease tensions of business meetings, and make deals happen!
Contact Me with Questions About Lutron Lighting Control Systems
Accurate Electronic Interiors, Inc is ready to help you with any questions you may have about setting up a Lutron Lighting system in your home. Don't hesitate to reach out to us and give us a call today!