Home automation comes with a number of fantastic benefits.  With a few taps on a mobile device or with a remote control, you can do everything from open the blinds to turn up the heat and get your favorite movie playing.  Because you have more control to automatically set lights to turn off and adjust the thermostat, you'll realize savings on your monthly electric bill.  And of course, remote key locks and security cameras give you peace of mind your family and home are safe.  But did you know these systems could also increase your home's value?
What types of buyers want home automation?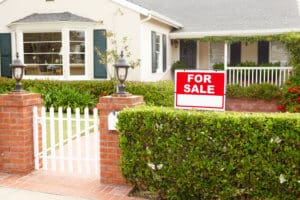 The millennial generation (born between 1981 and 1994) has grown up accustomed to computerized systems and automation.  In fact, approximately 8 out of every 10 millennials have purchased at least one smart device already.  If something can be controlled by a device in the palm of one of this generation's hands, they want it.
Because home automation creates greater energy efficiency, it also appeals to a large segment of our population focused on green initiatives and environmental concerns.  When these systems are combined with energy-efficient appliances and home utility units, homeowners not only realize cost savings but also feel really good about making a positive impact on the environment.
How much more will my home be worth?
Not only does the technology make homes more appealing to buyers, but they are willing to spend more for them, too.  Studies of home sales have shown that buyers are willing to pay 5% more for a home with automation.  Renters share the same preferences, and owners of rental properties are collecting higher rents for units with these types of systems.
This means investing in automation not only makes your home more comfortable and convenient for you but will also bring you a higher return at the point you decide to sell it.  Why wait another day?
Ready to enjoy your home more than you do right now?
Getting started with a system is easy.  Just give our professional team at Accurate Electronic Interiors a call today to learn more about our home automation systems.  With one user-friendly application, AEI provides the power to control everything in your home.  We have the expertise to design and install a complete system your entire family will enjoy.