Savant smart home system is elegant and straightforward. It is among the most popular home automation technologies since 2005.
Automating your home to smart makes it look classic and luxurious. If you are getting started with smart home technology or you have many smart systems in your home that need management, then this is the best fit for you.
Below are some of the things you need to know before installing this system in your home
What is Savant?
It is a smart home automation company in operation since 2005. The company has managed to offer many smart home automation options that support many devices. It delivers the ultimate experience that works well with modern smart hardware makes in the market. Some of the areas supported by this technology include entertainment, lighting, climate, and shades.
Main Features of Savant Smart Home Technology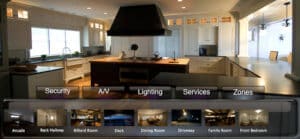 The system's design and functionality are simple. It consists of a hub, a remote, and a lamp control device that communicates over Wi-Fi and Bluetooth. You don't have to point in any direction for the tools to work. It requires minimum technical support and maintenance.
The system uses apple-based technology that is reliable and flexible. The technology enables you to virtually control your home using an IPad or an iPhone even when you are away. The system supports voice control, and you can monitor your system using a mobile app. The Apps are available for IOS and Android.
Through the system, you can customize your smart home to match your needs. Some of the things you can customize in your smart home include:
Set the time to wake up every morning
Control your lighting, climate, and security from a single app
Provides control for pools, home theatre and more
Create a profile for your family and friends to give them access to enjoy the system
This system provides the security you need for you and your loved ones. Knowing that you are in control of your home gives you peace of mind as your home's security is under your control. With this system, you can close shades and lock doors whenever you're away. You can monitor your security cameras from your phone.
Unlike other complex home automation systems, the Savant system is easy to install and set up. There are no wire extensions required as it comes with a separate wireless IR puck.
The system offers exclusive energy monitoring tools to help you minimize electricity consumption in your home.
Final Thoughts
As days go by, home automation is becoming popular for Home Owners in Southern Oregon. However, you need to keep up with the trend and enjoy robust and cost-effective technology to give your home a luxurious style.
If you are looking into investing in a smart home system at your Southern Oregon residence, we are here to help you make the ultimate decision for you and your loved ones. We have expertise in smart systems, and we will offer the perfect solution you desire.
Contact us if you need any help!